This store requires javascript to be enabled for some features to work correctly.
Which Conditioner Best Suits Your Hair Type?

Conditioning your hair is what can make the difference between having good hair and great hair, but choosing the right conditioner is what can give you the perfect hair. You can use conditioner immediately after shampooing or on its own. The general recommendation is a few times per week, but you can use it daily after your shampoo to add moisture back. Conditioner is what really can make your hair look shiny, beautiful and give it that very clean look and feel.

Conditioner refortifies the cuticle with a protective coating, allowing the hair to keep growing and not break easily. When the hair is exposed to outside environments, the cuticle, or outer lining, gets damaged until it ultimately breaks; the conditioner fills in those damages and coats the hair to assist the cuticle. Conditioners also smooth the hair, detangle it, increase shine, reduce frizz and makes it feel nicer to touch.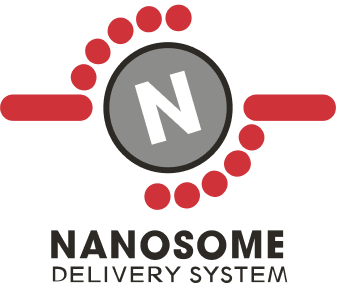 NANOSOME TECHNOLOGY
MAKES ALL THE DIFFERENCE
All DS Laboratories conditioners (as well as its other products,) use its proprietary delivery system, Nanosome Technology. What does it do? It's the most effective and efficient way to deliver active ingredients to the scalp providing higher efficacy and longer lasting results. When you use DS Laboratories products, this delivery system of active ingredients not only makes you feel the difference, but also see the difference.

---
---
REVITA
HAIR STIMULATING CONDITIONER

Hair Growth

Thicken Hair

Volume

Revitalizing
Best Hair Type Results: Thin, Dry, Dull
---
DANDRENE
ANTI-DANDRUFF CONDITIONER

Dandruff Control

Itchy Scalp

Resolve Redness

Scalp Exfoliating
Best Hair Type Results: Oily, Dry Dandruff
---
RADIA
PURIFYING CONDITIONER

Removing Chemical Build-Up

Hydrating & Softening

Moisturizing

UV Protectant
Best Hair Type Results: Sensitive Scalp, Dry, Frizzy
---
NIA
RESTRUCTURING CONDITIONER

Damage Repair

Color Enhancing

Premium Ingredients
Best Hair Type Results: Dry, Frizzy, Dull, Damaged
"This is the best shampoo to prevent and treat hair loss. It delivers caffeine that stimulates hair growth and also counteracts the negative effects of testosterone in hair follicles. If you lose more hair than normal or feel your hair is getting thinner, Revita is the right shampoo for you."

DR. ANTONELLA TOSTI, MD, FAAD
FREDRIC BRANDT ENDOWED PROFESSOR OF DERMATOLOGY
World-renowned Physician, Dermatologist, and Scientist Dr. Antonella Tosti is DS Healthcare's resident Medical Advisor. Dr. Tosti is an Italian physician and scientist responsible for groundbreaking contributions in the field of dermatology. Bringing her authority as the industry's most vocal supporter of commercial and consumer advancements, she remains at the forefront of hair care innovations.