This store requires javascript to be enabled for some features to work correctly.
BOOST YOUR EYELASH GROWTH

A Different Type of Product of Eyelash Growth Is Here

Spectral.Lash is topical is designed to treat deficiencies in length, quality, and density of eyelashes. A clinically-tested dermatological treatment that utilizes the most innovative advances in biotechnology for eyelash growth, this is a revolutionary formula that delivers thick, beautiful lashes in just weeks.
Our proprietary Nanosome delivery technology encapsulates key compounds in microscopic liposomes to penetrate deeper into epidermal cells for maximum results.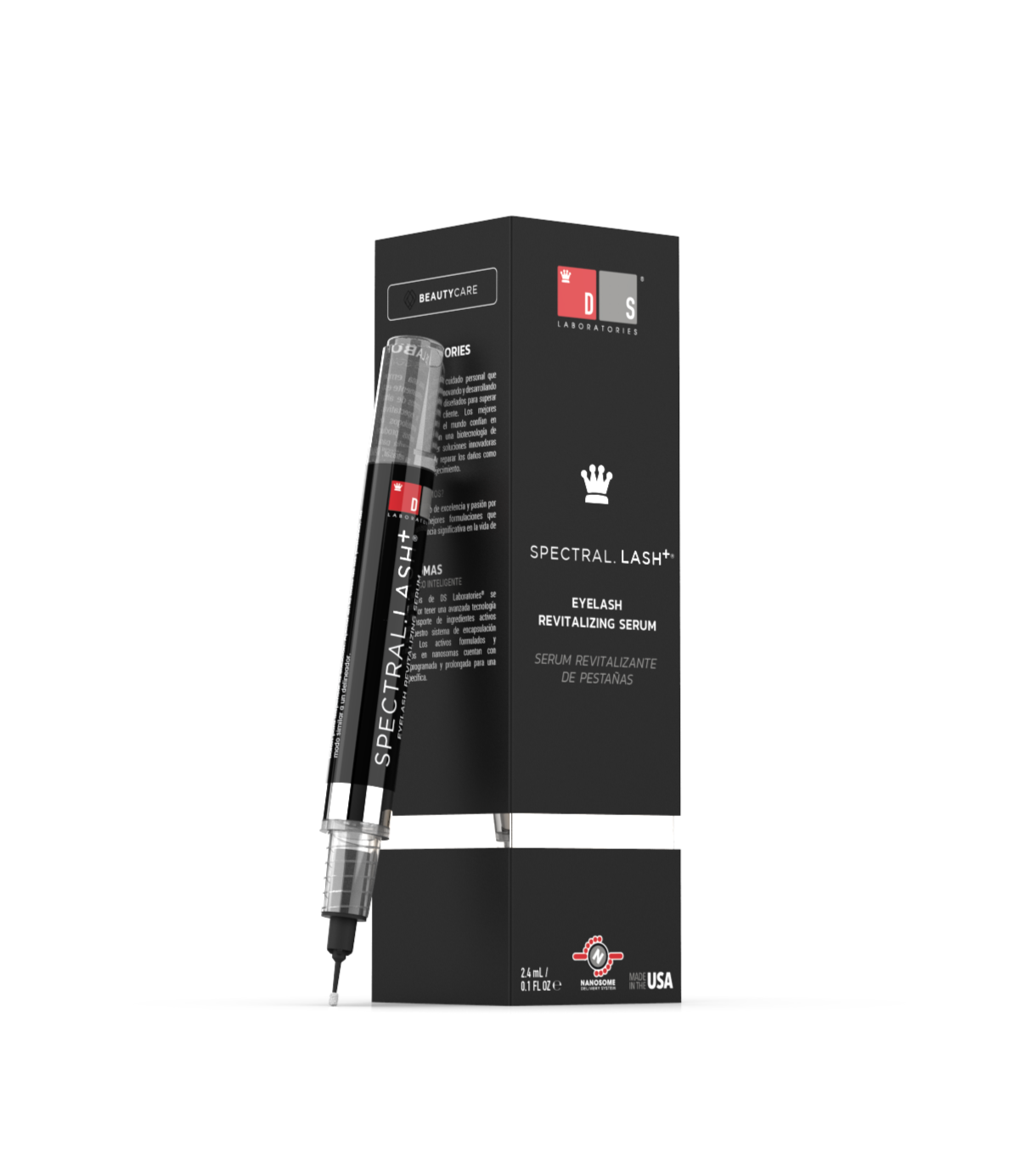 Differences between Spectral.LASH® vs. Latisse®

Bimatoprost 0.03%

(Prescription Drug use to treat Glaucoma)

Adenosine

Peptide Complex

Panthenol

Soy Protein

Myristoyl Pentapeptide-17

Lysophosphatidic acid

Safflower Glycerite

Vitamin Complex

MAY CAUSE* Itching eye, Eye irritation,

Dryness of eye, Redness of eyelids,

Eyelid skin darkening, Hair growth

around the eyes if the medication

regularly runs or drips off the eyelids

Easy to use, proprietary dispense tip

mechanism which facilitates

application and avoids cross

contamination. Travel friendly.

4 weeks +

(3-4 months visible results)

3 weeks +

(2-3 months visible results)

$120-$140

(~ $4.30 a day) + Doctor Consultation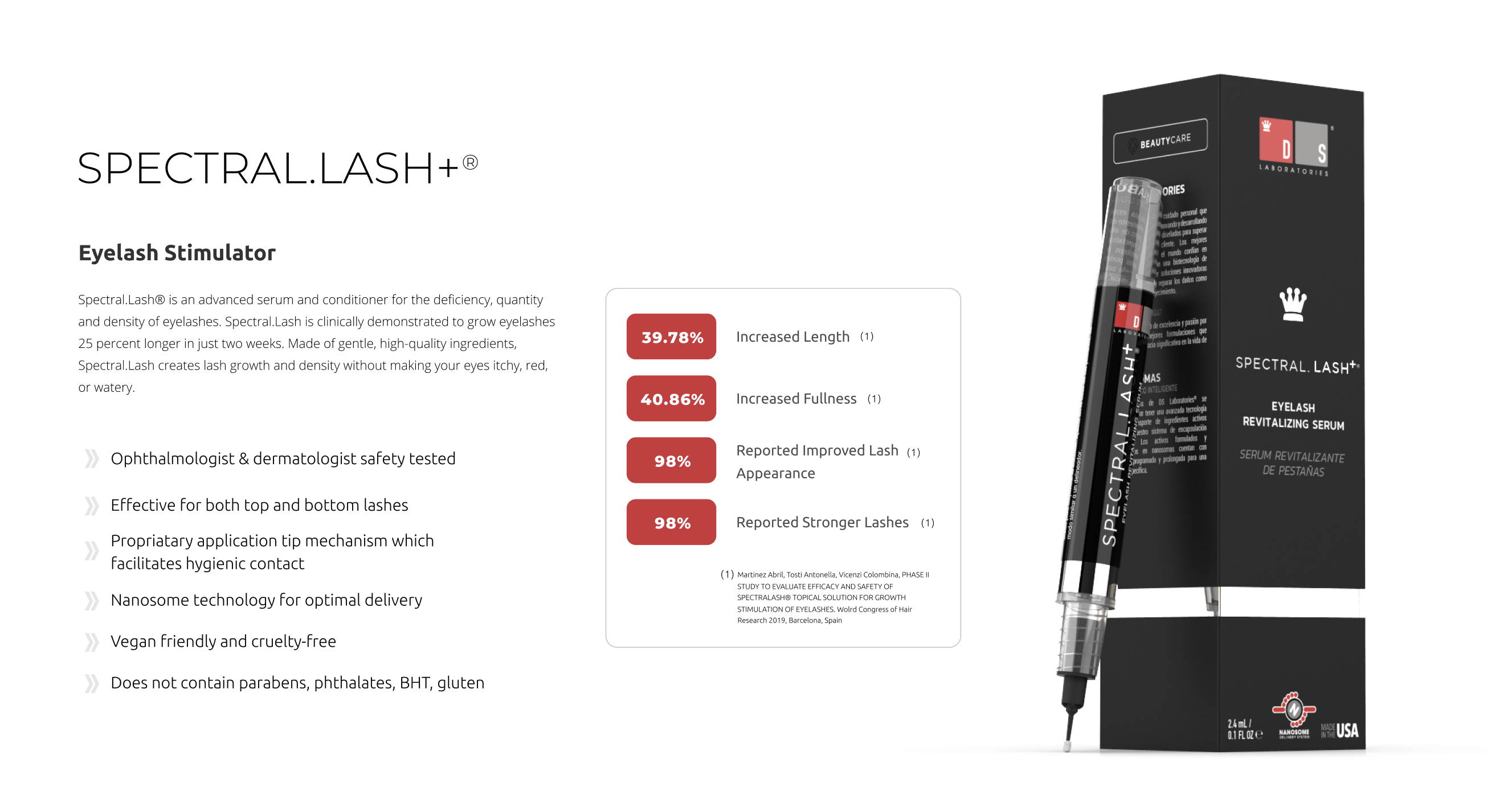 You'll begin to see results in 2-3 months, and remember to keep using Spectral.LASH® in order to keep your hair growing. Like many good things, patience and perseverance are the key to success.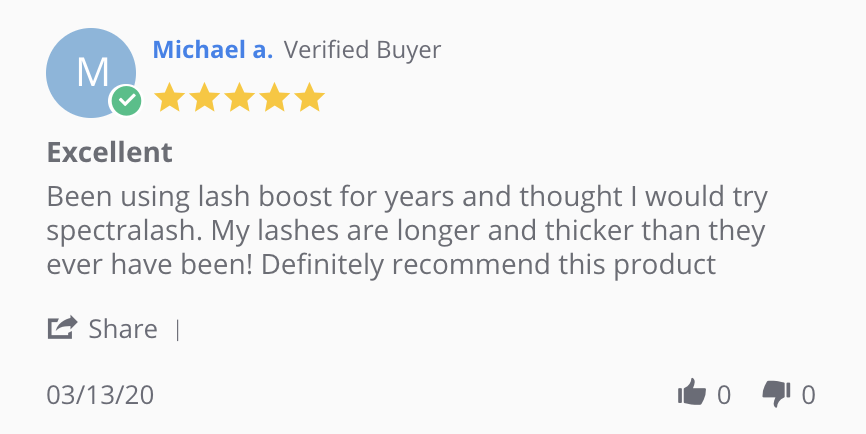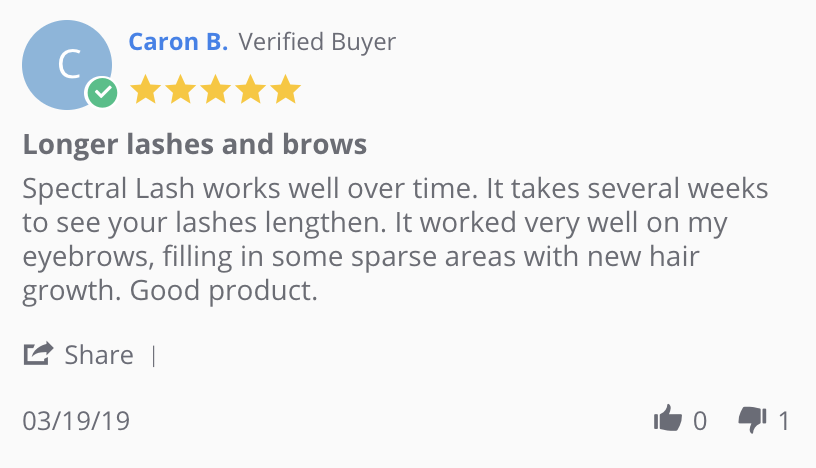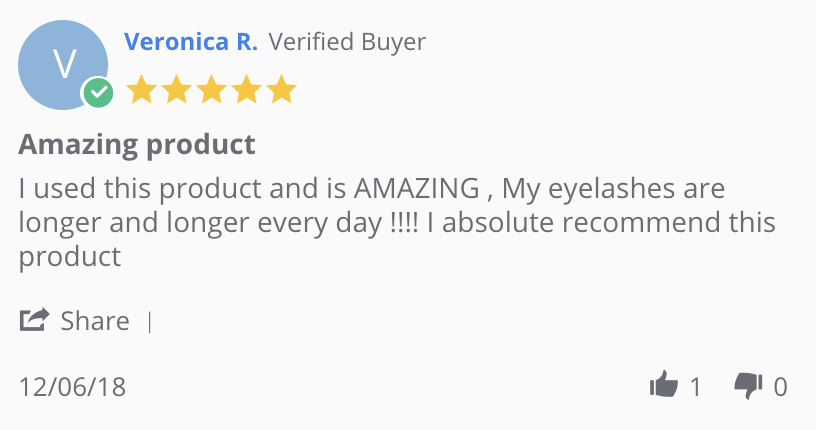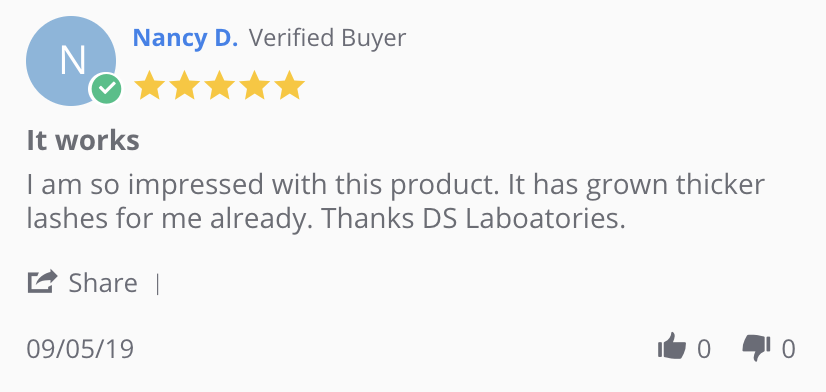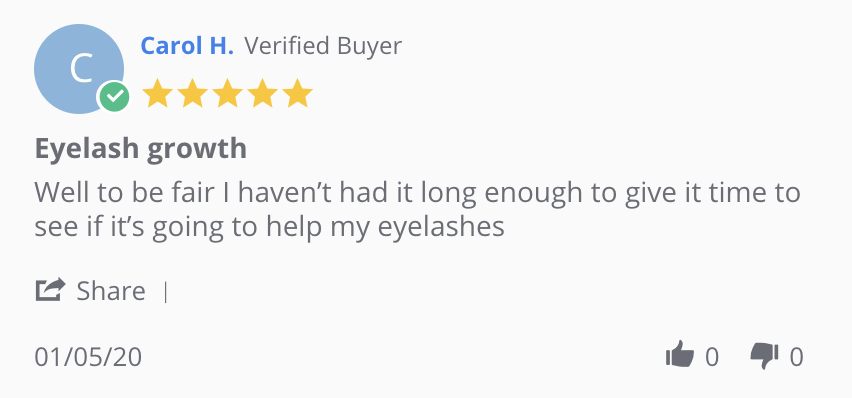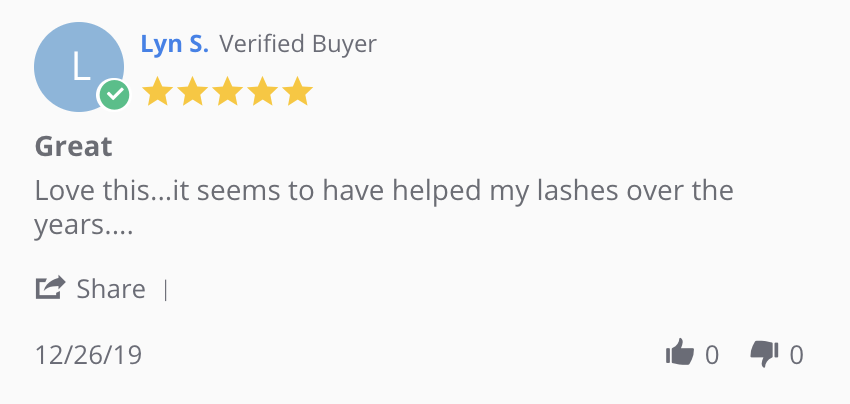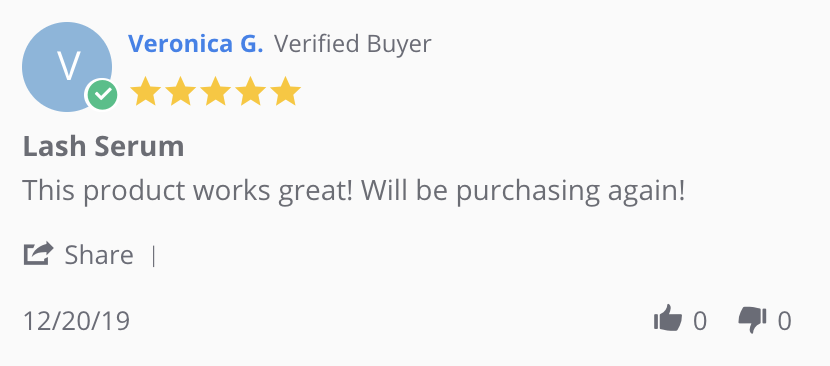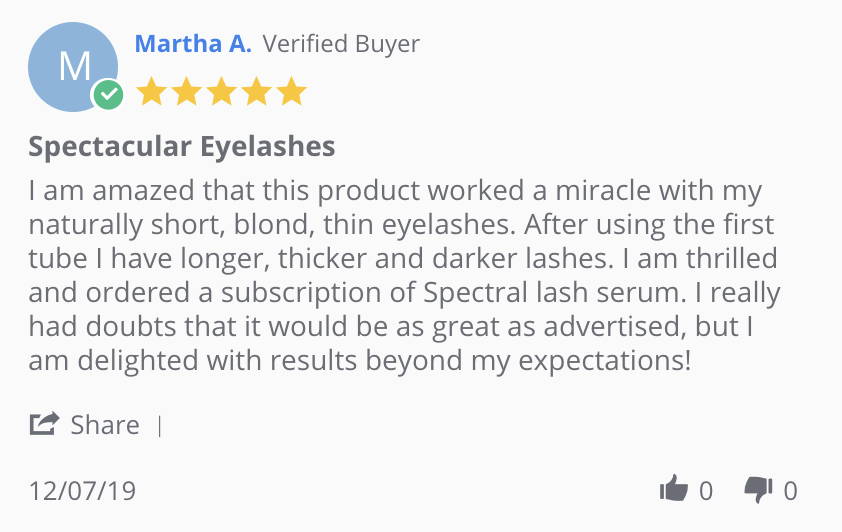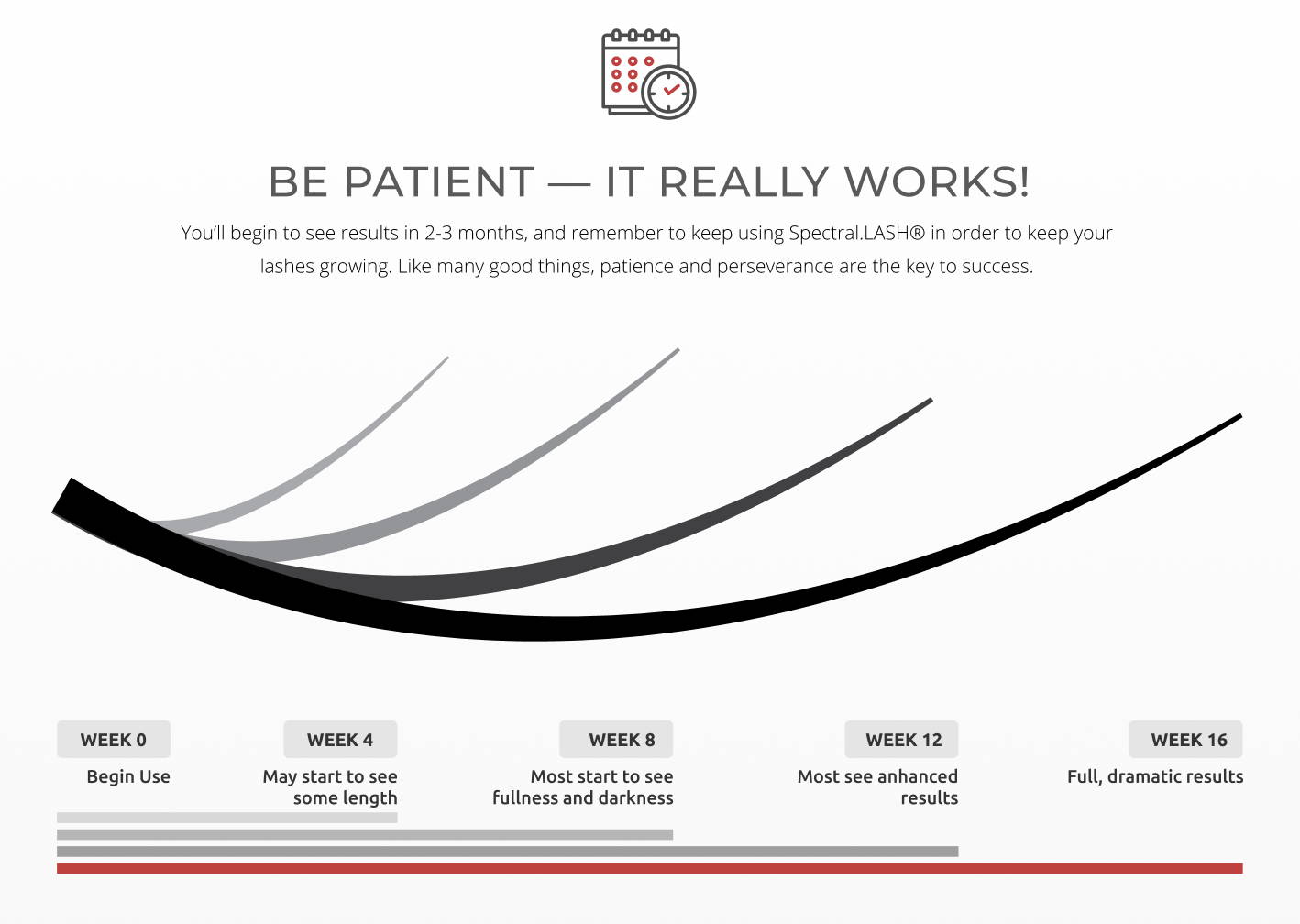 DR. ANTONELLA TOSTI, MD, FAAD
Fredric Brandt Endowed Professor of Dermatology
World-renowned Physician, Dermatologist, and Scientist Dr. Antonella Tosti is DS Healthcare's resident Medical Advisor. Dr. Tosti is an Italian physician and scientist responsible for groundbreaking contributions in the field of dermatology. Bringing her authority as the industry's most vocal supporter of commercial and consumer advancements, she remains at the forefront of hair care innovations.
"Clinical studies show a very significant increase in the density, length and thickness of the eyelashes"